Noon is a special and innovative online shopping platform in the Middle East that offers multiple product options of all categories for major brands, for easy and smart online shopping. Noon always makes sure to provide original products to its customers and ensures the safety and quality of its products with fast and reliable customer service. All this is offered at the best prices in the market.
Noon gift card is one of the many digital gift cards available on the Resal platform, you can choose its balance and buy it instantly and easily in the digital card store in Resal. You can also choose to send it as a gift to whomever you want and customize the method all at your fingertips.
After purchasing the Noon card from Resal store and choosing the balance you want, just go to Noon store and recharge your Noon balance with your Noon card, then you can use it to buy any product you want.
How to use:
Log in or Sign up to Resal store for digital gift cards.
Choose a Noon gift card, then choose its balance, and then make your purchase.
Go to Noon website, log in or create an account.
Click on "my account."
Click on "Noon balance."
Click on "Noon Card Gift" to recharge your balance with the digital card
Enter the code inside the gift card box, then press "Use."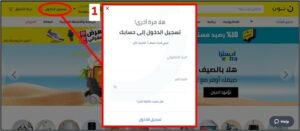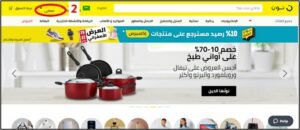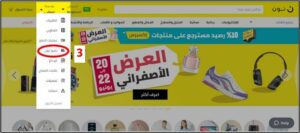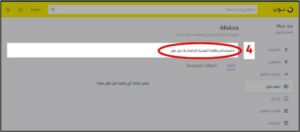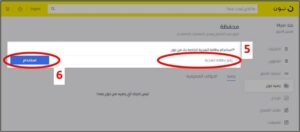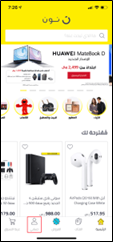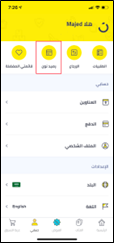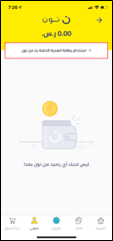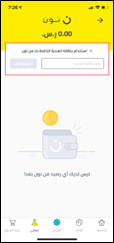 Resal offers you a huge selection of more than 300 eGift Cards from more than 150 major brands. When you buy a Noon gift card from Resal digital card store, Resal guarantees you the ease of purchasing and customizing it through its store, in addition to the ability to choose to send it as a gift to your loved one at any time you want. The Noon gift card can be used easily to recharge your Noon store balance. Noon also guarantees you four basic advantages when you choose it and is committed to providing it to you with every purchase of it:
1- All Noon products are original
The Noon platform has a specialized team to ensure product safety and to know the difference between authentic and counterfeit products to ensure the quality of all products.
2- All Noon products are of high quality
Noon platform stocks the products of the world's leading brands, to provide the best quality and variety of products available. The goods and products are also inspected before being shipped to the customer, to ensure that they comply with the standards.
3- Noon offers the best prices
Noon also works to provide an attractive and affordable price for the products it offers. All this to ensure an exceptional shopping experience.
4- Noon platform provides integrated and fast services
Noon offers you a same-day or next-day delivery service, depending on your desire. It always offers you the best delivery options according to you.
5- Noon offers Secure payment services with Noon Pay
Noon Pay is A digital payment platform developed by noon that offers you a safe, easy, and reliable payment method, to transfer money, top up your accounts, pay the bills, shop online, and much more.
The best products you can buy with a Noon Card:
Noon offers a lot of discounts and exclusive offers on its huge selection of products from all categories. Noon also provides you with a variety of high-quality services and products that guarantee you the best shopping experience. In addition, the various Noon products make the Noon gift card the most appropriate gift for all occasions. 
Below we will give you some of the best products offered by Noon in all categories so that you can easily choose the best offers and deals.
Noon store provides you with a variety of the best electronic and mobile products. In addition to various entertainment platforms and electronic games. As we mentioned before, Noon also offers original products from famous brands such as Apple, Samsung, Microsoft, Sony, and many more, so you don't have to worry about any counterfeit products. Browse the Noon store now and explore the many high-quality electronic products from phones, monitors, games, headphones, cameras, and many different accessories that suit all your needs.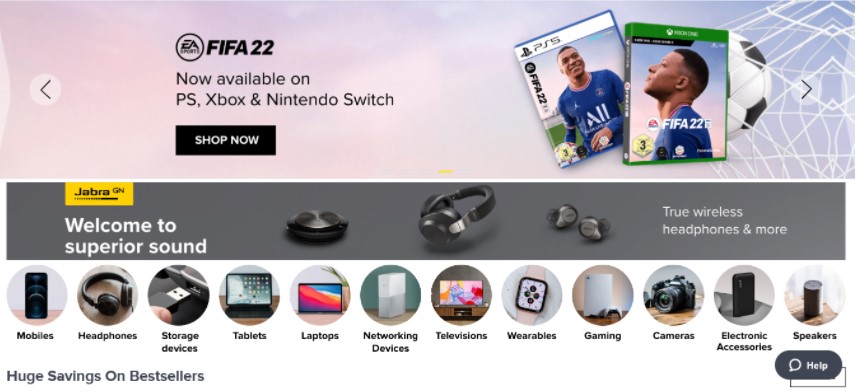 Noon also offers the best beauty, skin, and hair care products and various high-end perfumes. This category is considered one of the largest categories in the Noon store, as it contains an infinite number of products from all famous brands. These products vary to include everything related to makeup, health, and self-care from shampoos, perfumes, and various makeup and hairdressing tools. 
Without forgetting the exclusive discounts and fabulous deals on all of these products making Noon gift the perfect choice for all women.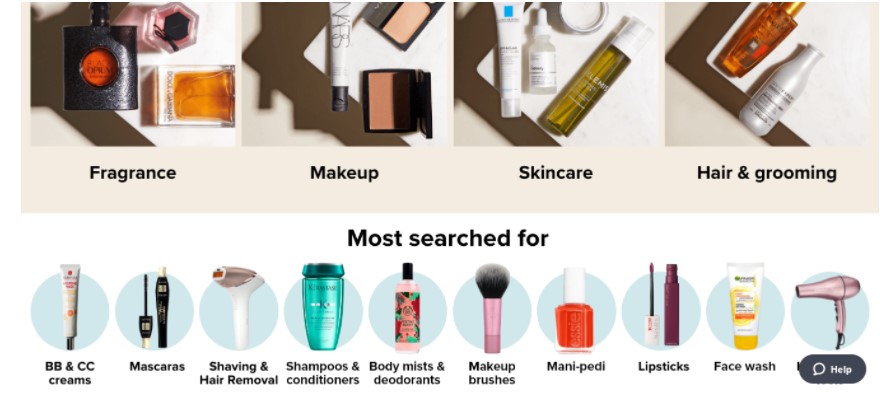 You can find endless options in the clothing and fashion section. Noon store provides you with a huge variety of fashion products that suits all your occasions and needs from all the famous brands. You can also find all the clothes that suit the different seasons and weather conditions.
 In addition to a variety of original and comfortable sportswear from various famous brands such as Tommy Hilfiger, Adidas, Nike, Puma, Reebok, and many other original brands offered to you by Noon store at remarkable prices and with exclusive discounts.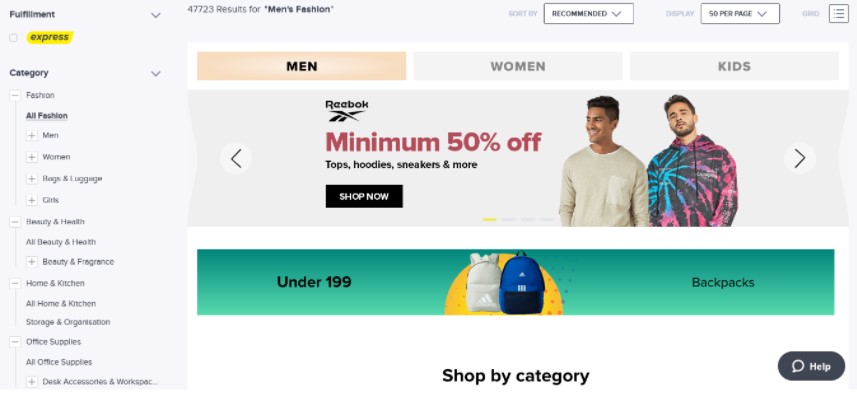 Decorate your home with the latest home appliances, furniture with Noon Store. The Noon digital card allows you to get large collections of the best tools, household items, kitchen and bathroom tools, and more. With Noon store, you can get all the products you want, from cleaning supplies, bathroom and kitchen tools, cooking tools to bedding, furniture, and various home decorations that add beauty to your home and make your life easy.
Of course, without forgetting the exclusive offers and discounts on all the products you want now with the digital Noon card that we provide in Resal digital gift card store.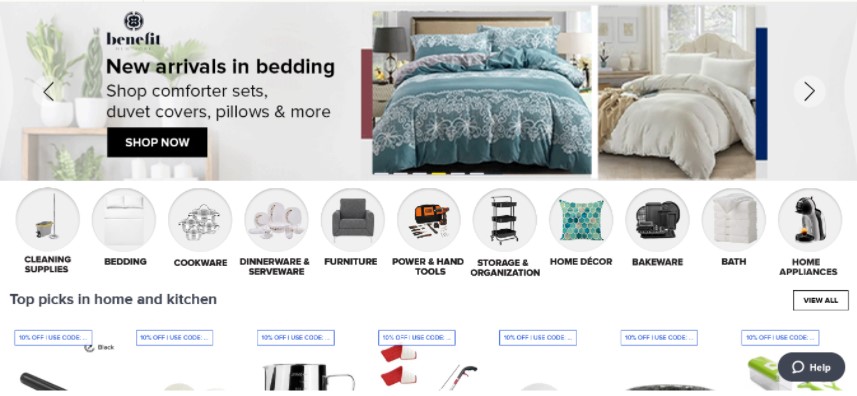 Are you a fan of sports and outdoor activities? Noon Store has what you need too. The store provides you with various types of high-quality sports and outdoor activities products provided by famous and original brands. Noon provides you with camping, hunting, and cycling tools. In addition to sports products such as sports jerseys, various balls, and rackets, gym products, and nutritional supplements. With Noon Store, you can easily get your favourite sports and hobby equipment and practice it.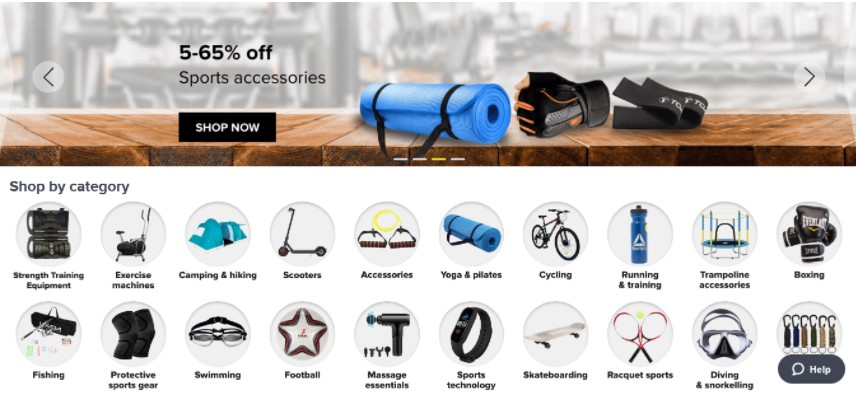 Noon Gift Card provides you access to buy the best quality products from all major brands at the best prices. This is why we provide it in Resal E-Gift Cards Store with many balances that you can obtain and use easily; just one click away. That alongside many other valuable Gift Cards that offer the best value the money could buy. So what are you waiting for? Visit Resal and get your Gift Card Right away!!