Munch Bakery gift card is one of the many digital gift cards available in Resal store. The card allows you to access the Munch Bakery store -one of the best bakeries and pastry shops in Saudi Arabia- and to explore and enjoy the tasty products, sweets, and baked goods. Resal store offers you the digital cards and the exclusive discount codes for Munch Bakery and as well as +300 other digital cards from all major brands in all categories.
Let's find out how to buy Munch Bakery gift card and how to activate…
How to buy a digital Munch bakery card:
Resal digital card store provides you with a smooth and easy experience. You can buy all the gift cards you want and choose from our selection of more than 300 digital cards from all major brands in all fields, all within your reach now with the Resal store.
To buy a digital Munch bakery card, follow these simple steps:
Visit Resal Store website or App
Log in or create an account.
Browse the store or search for your gift card.
Choose the "Munch bakery" gift card.
Select the value and number of cards
Choose "Buy Card" and proceed to pay
How to activate the Munch bakery gift card:
After purchasing the Munch Bakery digital gift card from Resal store, you can easily activate it directly from the Munch bakery store. The card allows you to get a lot of exclusive deals and huge discounts for all your favourite products such as croissants, cookies, cupcakes, and many other baked goods from Munch Bakery.
To activate your card now, all you have to do is follow these steps:
Visit Munch bakery and log in or create an account.
Choose your favourite products and exclusive offers in the store and add them to your cart.
When you are done shopping click on the cart to see a list of your purchases
Click on "Complete the order" and go to the payment page.
Enter the discount code on the Resal card and benefit from your special discount.

Best products on Munch Bakery:
Munch Bakery is one of the best pastry shops for cakes in Saudi Arabia. The store offers you a variety of delicious sweets and refreshing drinks, in addition to tempting offers and discounts, without forgetting the delivery to your door.
In the list below we have mentioned some of the best products available in the store, which you can get now with the digital card from the Resal store.
Croissants:
The carefully made croissants available at Munch Bakery are one of the best breakfast sweets to start your morning with. The store offers you different types of croissants ranging from 7 to 11 SAR.
Custom Cake:
Unleash your creativity and get custom-made cakes now with the Munch Bakery digital card. This is in addition to different types of cakes, such as character cakes, occasion cakes, children's cakes, and many more.
Special Offers:
Of course, we do not forget the regular offers provided by the store. Munch offers you many offers where you can get a collection of sweets and cakes with massive discounts. The exclusive party sets, the breakfast set, playtime, or tea time set are among the different collections available in Munch with exclusive discounts from the digital gift card from Resal.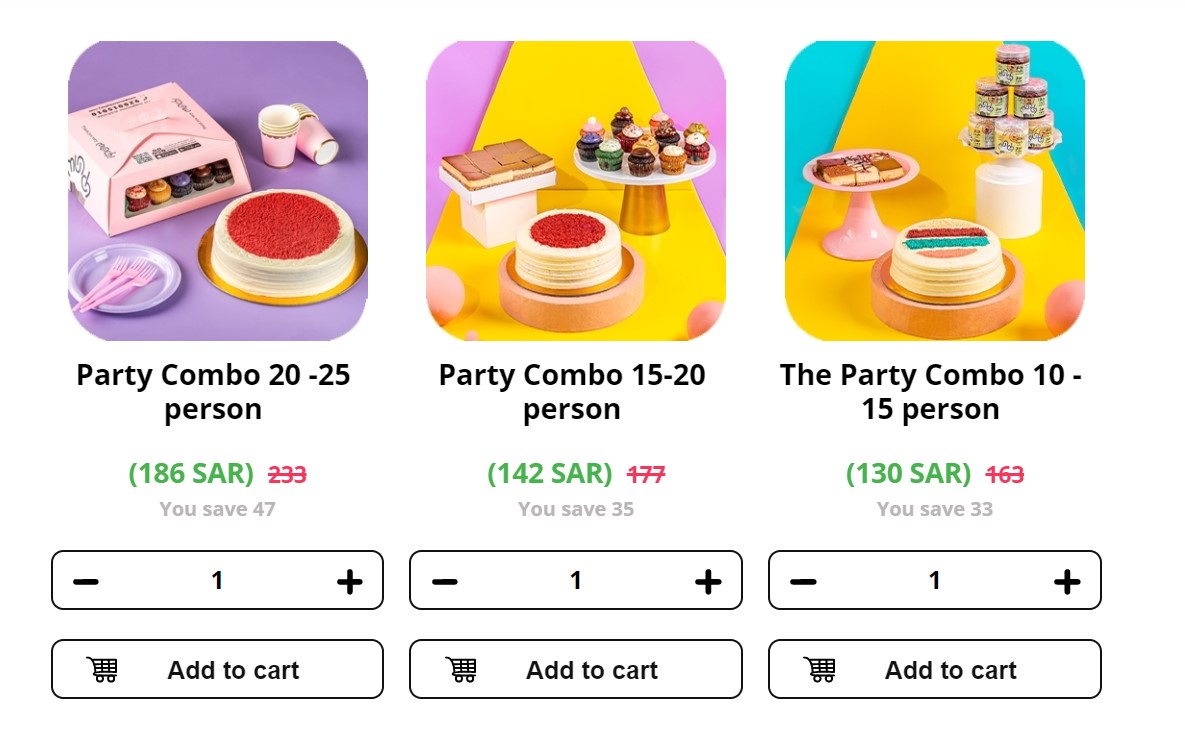 Graduation cake:
We all know that graduation is one of the most beautiful occasions ever. Therefore, the store offers you the most delicious types of cakes. Get your graduation party cake now from the store starting from 250 SAR without forgetting your exclusive discounts and offers.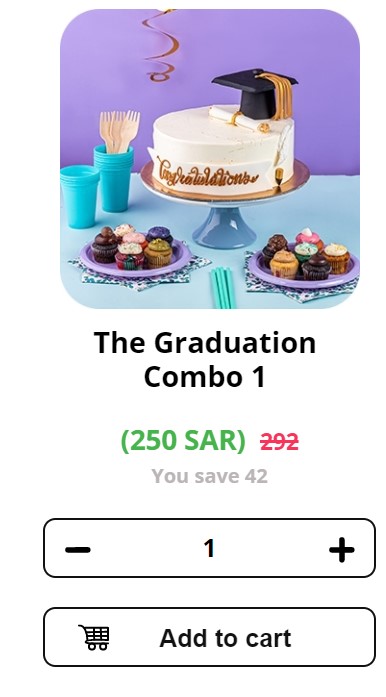 Drinks:
The store provides you with different types of refreshing soft drinks of different flavours and ingredients all with exclusive offers and discounts, now with the Munch Bakery digital gift card from Resal.
So what are you waiting for? Enjoy your cakes and pastries with Munch Bakery Gift Card From Resal Store for Digital Gift Cards.
Visit Resal Store and Enjoy All Yor Favorite Digital Gift Cards in On Place