In our constant quest to improve our services, we added a new glee feature. Now you can upload and import Excel Sheets files that contain your recipients' list, then Check/Uncheck any item you want from the list.
The feature is now available on the glee platform and you can use it now to make your corporate rewards easier.
The "check/uncheck" feature is designed to make your gifting process easier and save a lot of time, the time you take to gift each recipient individually. This feature also helps you choose your gifting lists, upload them, edit them, and select any item you want.
You can now select your reward recipients from a preset Excel list and send prepaid digital gift cards with just one click.
With this new feature, you don't have to worry about forgetting anyone as you can check the names you want and select any name or deselect any other unwanted names.
Create a new order and select recipients with one click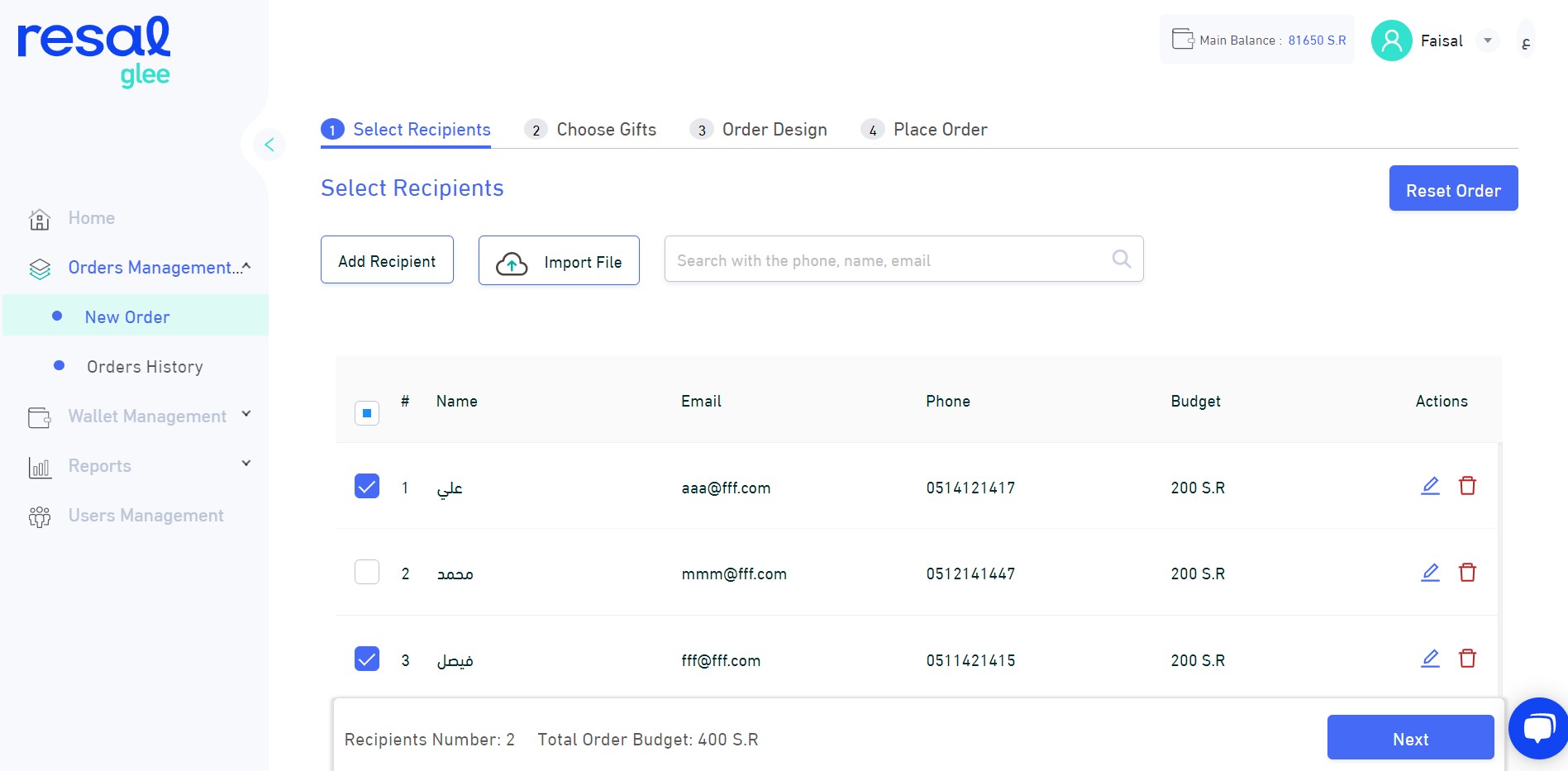 Click on "New Request" and import the recipient list file in Excel Sheet format. After this, you can add any receiver or modify the list and Check/Uncheck any item from it.
Doing the same old thing over and over again can be tiring. We know you can do better than that. We've got you covered with the new Check/Uncheck feature that will allow you to save time, effort and energy when it comes to sending gifts. Now you can easily select or deselect from a list of preselected recipients without having to sift through all the names.