Playstation gift card is one of the cards available at Resal. You can use it to access the PlayStation Store and subscribe to the PlayStation Plus service which allows you to access many features. With a PlayStation subscription, you can take advantage of many free monthly games as well as exclusive deals and discounts on many other games. You can also use the PlayStation card to access a lot of exclusive content on your PS4 or PS5 consoles. Let's find out how to activate your card after buying it from Resal Store.
You can activate your PlayStation Gift Card easily using your web browser to access the store, or using your console directly to charge your wallet and use the balance to buy anything from PlayStation Store.
To activate your card do the following:
From Web Browser:
Go to PlayStation Store and click on your account at the top of the screen.
Select Redeem Codes from the drop-down menu.
Enter the code and select Redeem.
The credit is now charged to your account.
From PS5:
Go to Settings > Users and Accounts.
Select Account > Payment and Subscriptions > Redeem Codes.
Enter the code and select Redeem.
From PS4:
Go to PlayStation Store > scroll to the bottom of the sidebar > Redeem Codes.
Enter the code and select Redeem
The credit or content is now applied to your account.
Features of PlayStation Card: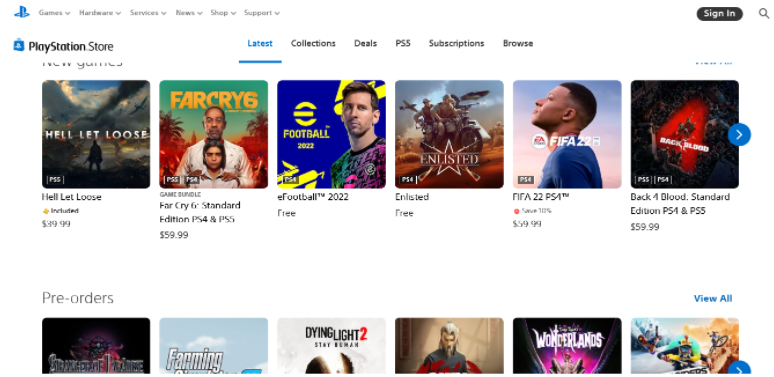 Easy and fast use, in addition to high reliability and ensuring the security of your confidential information.
You can send it to anyone you wish.
Different balances and stores to choose the best for your budget and needs.
The gift card code reaches you by email or SMS immediately after making the purchase.
Resal and PlayStation provide 24/7 customer service and support to help you solve all your problems and answer all your question concerning the gift card.
PlayStation Store offers you great deals and discounts on the best exclusive games and other content.
PlayStation offers monthly games for free to be added to your library forever.
Enjoy online gaming with your PlayStation friends and with other platforms, and join online gamers communities.
100 GB of cloud storage to save your games' progress online without taking from your physical storage and without losing any progress.
Members can enjoy early access to demos, beta trials, pre-orders, and other exclusive offers and rewards reserved for the PlayStation Plus family.