What's PlayStation Gift Card:
PlayStation Gift Card, everything you need to take your gaming experience to the next level. With PlayStation Card available in Resal Store, you can enjoy access to PlayStation Store and enjoy the online multiplayer experience. In addition to that, PlayStation offers you monthly games alongside exclusive discounts. With PlayStation PLUS, you can have access to tens of thousands of games, ranging from indies to AAAs, add-ons, in-game credit, season passes, movies, and more to choose from. All are available on your console, PC, or smartphone with a subscription fee starting at $9.99 USD/month and with different Gift Card balances all available in Resal Store.
How to buy a PlayStation Card From Resal?
You can easily get a Playstation gift card in Resal Store, and the process will just take a few minutes of time. It will also be delivered to you or the recipient you choose immediately through email or SMS. In addition to that, you can personalize the card with any specific message or logo you want to make it stand out from the crowd.
To buy a PS Card follow these steps:
Log in or sign up to Resal.
Search for & Choose "PlayStation Gift Card."
Choose the card's country store and balance.
Choose the number of cards you want to buy.
Click "buy" and proceed to payment, and you will receive the card immediately.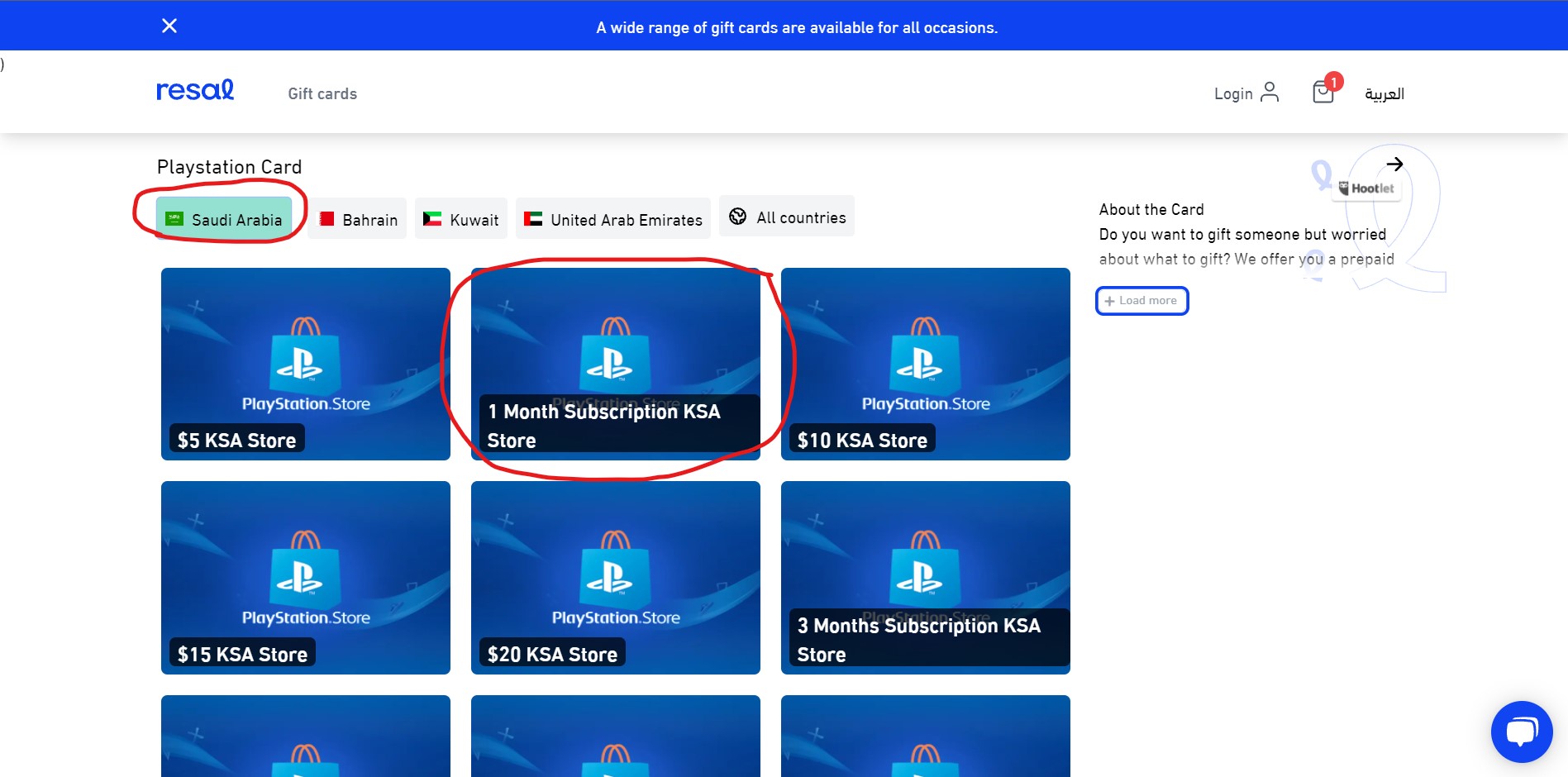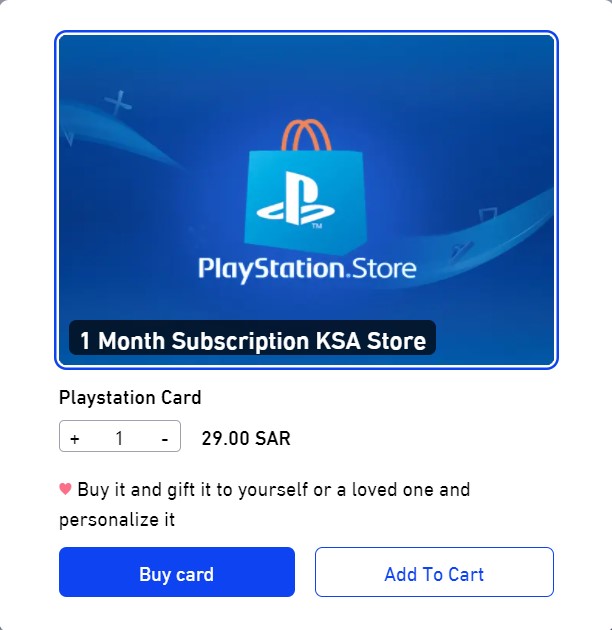 Terms & Conditions For using the card
Card type: rechargeable credit.
The code included can be used with all PlayStation Store Products.
Resal guarantees one month of validity to this card from the date of purchase.
This card is available for use in the store of the selected country only and cannot be used in other stores.
This card is not refundable after purchase or after its expiry.
Resal is not responsible if the card is lost, stolen, or used without permission.
The code is activated immediately after purchase.
What are the Countries' Stores available in Resal?
Resal constantly provides the best options for each customer's needs.
That is why we offer you different countries' stores and balances of PlayStation cards so that you can select what best suits your budget and needs, and take advantage of the great offers.
The countries' stores available in Resal:
Saudi Arabia.
Bahrain.
Kuwait.
UAE.
USA.