PlayerUnknown's Battlegrounds or PUBG is an online game available on mobile, PC, and many other platforms. The game is a battle royale game or a survival game. Where 100 players compete against each other on one map and fight with various available weapons and tools, and the last one who survives wins the Chicken Dinner.
Since its release in 2017, it has been very popular among all gamers on various platforms, especially in the Arab world, where the mobile version became very popular. In addition, it provides huge opportunities to buy rare equipment when purchasing the boxes available in the in-game store.
That's why players became obsessed to buy and acquire PUBG redeem codes that allow them to charge their balance, buy different chests, and win rare equipment and weapons.
In this article, we will learn how to buy a PUBG code recharge card from Resal.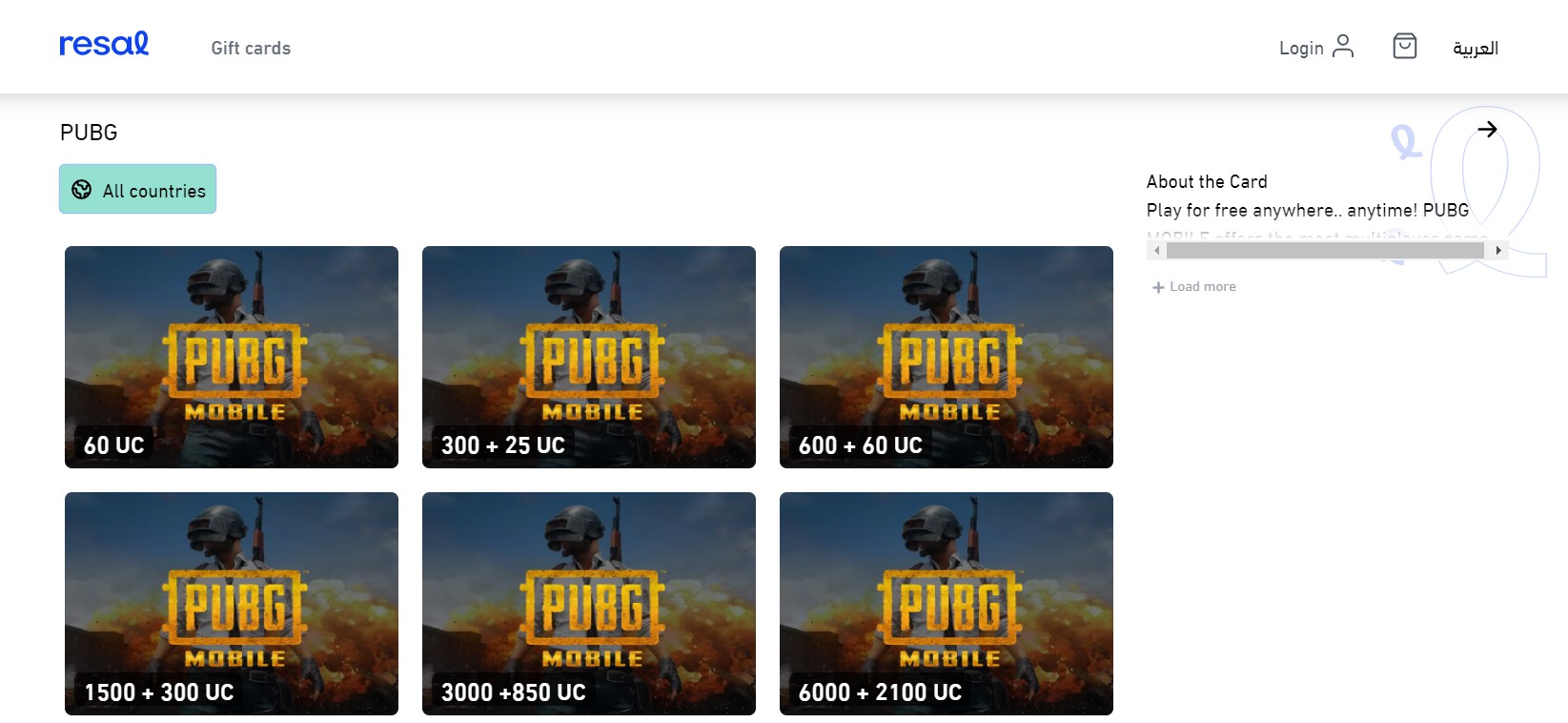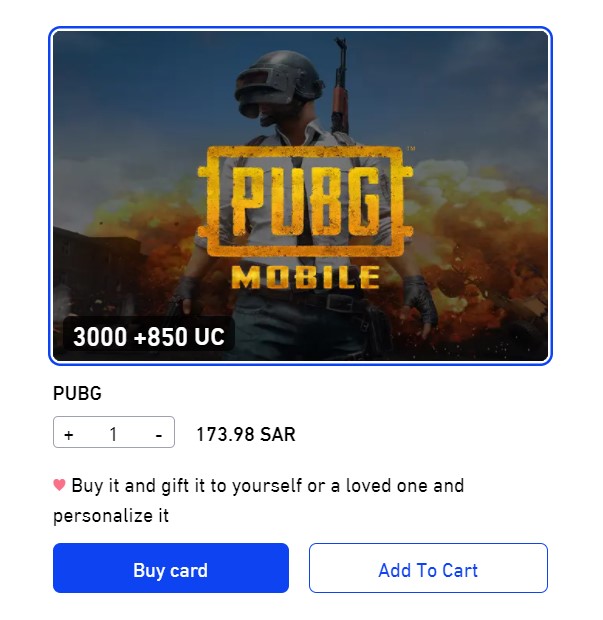 With Resal, you can buy a PUBG code recharge card and all the other cards you want from the digital card store easily, and they will reach you immediately through SMS or Email after you complete the order and payment process.
You can then activate it easily from the PUBG website to charge your credit.
To purchase a digital PUBG code recharge card, all you have to do is:
Log in or Sign Up to Resal.
Go to the "E-gift Card Store"
Choose "PUBG Code Recharge Card" or PUBG
Choose the number of cards you want to buy or send to someone,
Click on "Purchase" card" and proceed to pay.
Terms & Conditions For using the card
Card type: rechargeable credit.
The code included can be used to charge the PUBG balance and buy anything from the store.
Resal guarantees one month of validity to this card from the date of purchase.
This card is available for use in the store of the selected country only and cannot be used in other stores.
This card is not refundable after purchase or after its expiry.
Resal is not responsible if the card is lost, stolen, or used without permission.
The code is activated immediately after purchase.
Features of PUBG redeem Code:
After you purchase the card from Resal you can activate it easily from the PUBG website to charge your PUBG UC or Unknown Currency. After charging your balance in-game you can take advantage of many features and buy a lot of good stuff from the store. Some of the features and the products that you can buy are.
Many exclusive weapons and their upgrades.
Open exclusive chests and get valuable prizes.
Possibility to buy outfits and skins for different characters and vehicles.
Activate the Royal Pass and get exclusive prizes and achievements at each level.
Get a large number of features In the Lobby.
Get a lot of tempting and exclusive offers and discounts.
The possibility of getting cash back for PUBG UC the more you spend and the more you advance level.