In any business, customer loyalty is considered to be a primary goal and a major asset. This can be for several reasons, including that the existing customer provides a regular profit compared to the new customer. As some studies have shown that regular customers spend 67% more than new customers. In addition, returning customers provide you with a marketing channel for your business. They recommend their friends and acquaintances to deal with you. This helps to strengthen your reputation and increases awareness and confidence in your brand.
But you may ask the question, how do I convert my new prospects into returning customers and benefit from their loyalty and the advantages it offers? This is where the so-called "loyalty programs" come into play. In this article, we will give you a simple introduction to customer loyalty strategies. We will explain to you why you need to adopt it in your business or project and what benefits it will provide you.
What are Loyalty Programs?
Customer loyalty programs are programs that provide rewards for your customer's loyalty to your business. These rewards may vary to include discounts on your services or products or to benefit from them for free. That works as a reward for the customer for his loyalty to your brand. This type of Boonus helps you win customers, strengthen your relationship with them, increase their retention, and win unique customers who help your brand to stand out.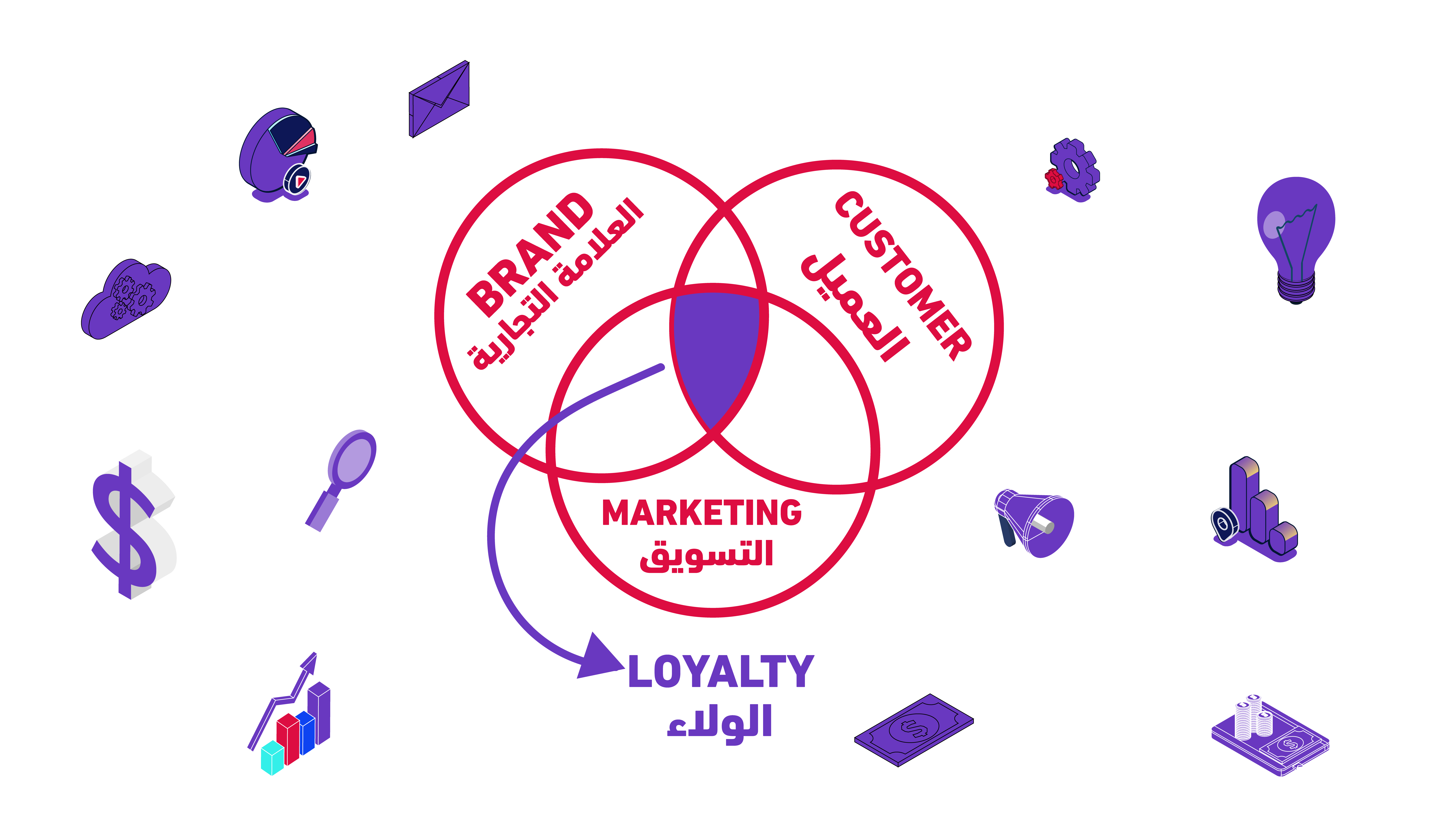 This type of program is used by most brands and in many niches. You may find it with different airlines that give advantages to their customers who subscribe to their services and who repeat their different purchases. This program is also widely used in restaurants, cafes, and stores.
Perhaps the best example of these programs is the loyalty program used by the "Starbucks" brand called "Starbucks Awards", which is based on giving the customer a point for every dollar spent in any of its stores. These points can be exchanged later for rewards such as free drinks or food.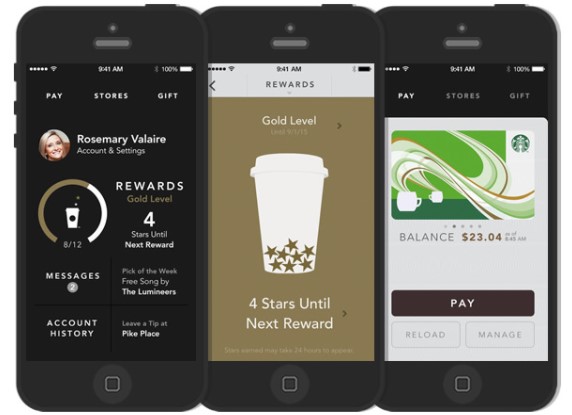 Some types of loyalty programs:
There are tons of customer loyalty programs used by major brands and each has its advantages. Choosing an appropriate loyalty program for your brand should be done according to your services and needs. Not only that but also by your usual customers and the ones targeted by your campaigns. We review some of the most popular types of programs
1. Points Program:
One of the programs we provide in Resal Boonus. The points program is considered the easiest loyalty strategy and it is based on an easy principle. The more you spend, the more your rewards will be. In this program, the customer gets a certain number of points whenever he buys from your brand. These points are later exchanged for rewards for the customer. You can adapt this program if you are a beginner with customer loyalty programs.
2. Tiered Loyalty Program:
This program is based on the principle of dividing customers into different levels or tiers according to their spending rate with your brand. The customer gets points with every purchase and ranks in levels according to the number of his points, and the higher the level or tier they reach the better their rewards will be.
3. The Paid Program:
It is a Fee-based program. It is based on monthly or annual paid subscriptions by customers to enter the category of VIP customers. These subscriptions bring them benefits from many features such as discounts, opportunities, and free services like delivery and post-payment services. This program aims to keep regular customers and increase their retention, however, it may not work with new customers.
4. Coalition Loyalty Programs:
In this program, different brands get unified under one loyalty program. Which provides rewards when the customer purchases from any of the different collaborating brands. This program is very successful in increasing customer retention and gaining their trust. This program also helps your brand by expanding the class of your customers and creating opportunities for collaboration between brands.
5. Game Program:
Who doesn't like playing games? Especially those that give you valuable rewards at the end of it. The game program aims to introduce the principle of "Gamification" into your loyalty program, make your customers play these games, entertain them, and strengthen their loyalty to your brand by rewarding them with gifts or discounts when playing. This program has proven successful in several businesses, and many of them are now beginning to adopt it.
Why do you need Loyalty Programs?
After we explained what the loyalty programs are and gave some examples of the most common ones, the question still stands. Why do you need loyalty programs for your brand?
Increasing customer retention
The primary goal behind these programs is to help your brand to retain your existing customers. And make them repeat customers by rewarding them with gifts and discounts that make them attached to your brand and feel confident about it.
It also makes them convert from new customers who discover your brand to repeat customers who recommend your brand to their friends and acquaintances and bring new customers to you and make free word-of-mouth marketing campaigns for your brand.
Help you increase revenue:
It's not surprising that loyalty strategies can greatly increase your brand's revenue. As we mentioned earlier, the repeat customer spending rate is 67% more than the new customer. Likewise, the probability of selling you to an existing customer is 70% more compared to the probability of selling to a new customer, which is estimated at 30%. This creates a stable and relatively secure source of income.

The best way to collect your customers' information:
Marketing campaigns cannot work efficiently if the necessary information about the target customers is not available. Perhaps this is one of the most important features offered by customer loyalty programs such as the one we offer on our Resal Boonus platform.
It helps you collect information about your customers, such as their ages and the products or services that they prefer in your brand. Gathering the necessary information helps you launch personalized and successful marketing campaigns and target each group separately, such as targeting women, for example, during the Women's Day period with special rewards and discounts, or for example, targeting people on their birthdays with rewards and discounts. All of this helps your brand to stand out by gaining the trust and loyalty of its customers.
You don't need to compete for price cuts with your competitors:
In light of the heated competition between many brands, some of them are forced to resort to lowering prices to win customers and increase their market share. This may be of some benefit to the business, but only temporarily. Soon customers may churn when prices are brought back to normal.
Loyalty strategies replace this strategy. Instead of lowering prices to compete with your competitors. Try adopting a loyalty program to reward your regular customers and gain their trust and loyalty. Compared to the price reduction strategy, Resal Boonus's Loyalty programs will strengthen your customers' loyalty to your brand, not the discount itself.
A way to develop your brand:
These programs help you to develop your brand by facilitating communication with your customers, listening to their recommendations, and suggestions for your business. That's why in Resal Boonus, we provide you with a way to listen to your customers' suggestions and interact with them accordingly.
In addition, the customer here works as a marketer for your brand, as he recommends your services to his acquaintances and brings new customers to you in order to benefit from the rewards offered by your store if you have an affiliate system. So, always be careful to listen to your customers and fulfil their desires.
Finally, we can say that customer loyalty programs are the programs that reward the customer for the number of transactions or repeat purchases. These programs represent an important strategy to help your brand to stand out, win new clients and customers, and keep their loyalty and trust for a longer time. Also, these programs help you in your marketing and advertising campaigns and also help you target customers in a specific and thoughtful way.
Let's increase your customer loyalty and satisfaction now,
With our ultimate loyalty solution…Resal Boonus